Episode 60: The Boys Get Their Mixology On
a year ago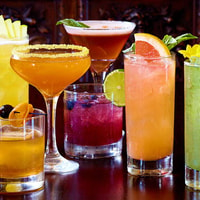 The boys have a great chat with guest Matt and Hull about making drinks...Ben also discovers he may have a problem.
Our Website
Podcast.TooYoungToBeThisOld.com
Social Media
Find out more at https://too-young-to-be-this-old.pinecast.co
This podcast is powered by Pinecast. Try Pinecast for free, forever, no credit card required. If you decide to upgrade, use coupon code r-c61a36 for 40% off for 4 months, and support Too Young To Be This Old.